Rivell, a leading innovator in the realm of cloud computing, proudly announces its achievement of the prestigious 2023 Best of Biz Award in Cloud Computing. This recognition, bestowed by the esteemed SouthJerseyBiz, underscores Rivell's commitment to excellence and innovation in the rapidly evolving field of cloud technology. 
SouthJerseyBiz, a prominent authority in business journalism, has recognized Rivell for its outstanding contributions to the advancement of cloud computing solutions. This accolade reflects Rivell's unwavering dedication to delivering cutting-edge services and transformative solutions that empower businesses to thrive in the digital age. 
2023 Best of Biz are published online at https://www.southjersey.com/article/37509/2023-Best-in-Biz/0/180.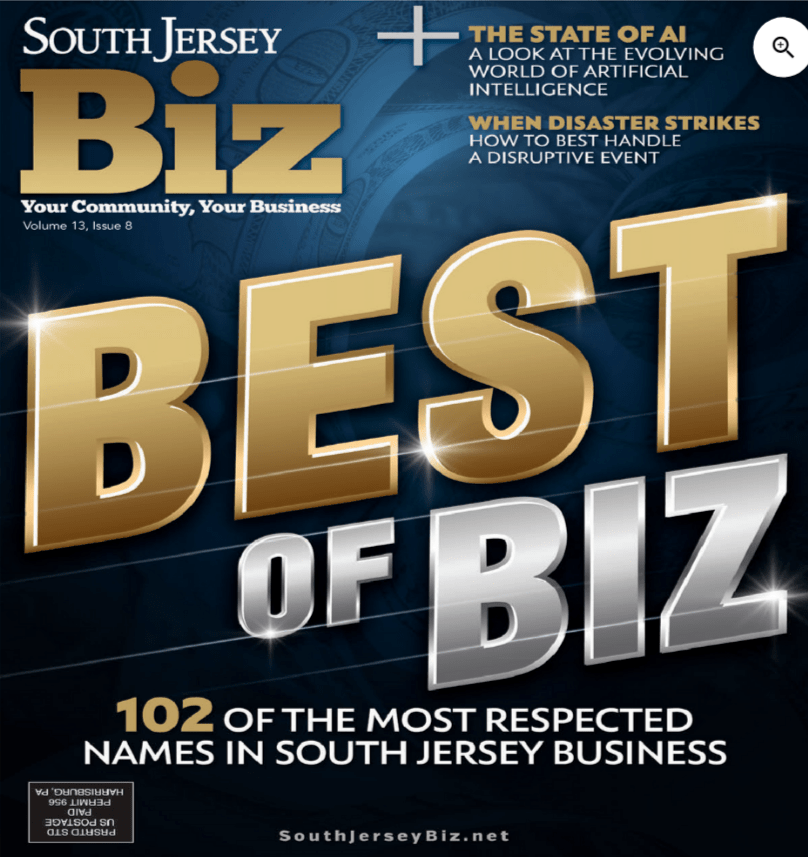 Rivell's cloud computing prowess has been instrumental in shaping the landscape of modern business operations, enabling organizations to harness the full potential of cloud-based technologies. The company's commitment to providing secure, scalable, and efficient cloud solutions has garnered acclaim from both industry experts and satisfied clients. 
Key Highlights of Rivell's Award-Winning Cloud Computing Solutions:

 
1. Innovative Technology Stack
Rivell leverages a state-of-the-art technology stack to deliver cloud solutions that are at the forefront of industry standards. Their commitment to innovation ensures that clients benefit from the latest advancements in cloud computing. 
2. Robust Security Measures
Recognizing the critical importance of data security, Rivell has implemented robust measures to safeguard client information and ensure the integrity of their cloud infrastructure. The company's dedication to security has been a cornerstone of its success. 
3. Scalability and Flexibility
Rivell's cloud solutions are designed to scale seamlessly with the evolving needs of businesses. Clients can enjoy the flexibility to adapt their computing resources dynamically, ensuring optimal performance and cost-effectiveness. 
4. Client-Centric Approach
Rivell places a strong emphasis on understanding the unique needs of its clients. The company's client-centric approach involves tailoring cloud solutions to address specific challenges, fostering long-term partnerships built on trust and mutual success. 
"We are honored to receive the 2023 Best of Biz Award in Cloud Computing from SouthJerseyBiz," said Ryan Van Laeys, Founder at Rivell. This recognition is a testament to the hard work and dedication of our team in delivering innovative and reliable cloud solutions. We remain committed to pushing the boundaries of what is possible in cloud computing and empowering businesses to thrive in the digital era.
About Rivell 
Rivell is a leading Managed IT support and consulting services company based in New Jersey with almost 30 years of combined experience in the IT field, dedicated to providing comprehensive and customized technology solutions to businesses of all sizes. With a team of highly skilled and experienced professionals, Rivell offers a wide range of services including Network Support, Cloud solutions, Data Backup and recovery, Cyber security, as well as IT consulting services to ensure optimal IT performance and business productivity.  
For more information about Rivell's award-winning cloud computing services, please visit https://rivell.com/ 
Additional Resources: