Cyber Security protects computer infrastructure, such as various systems, networks, servers, data, and programs, from malicious digital attacks. Cyber security is also known as information technology security or electronic information security. Typically, the goals of these cyberattacks include gaining unauthorized access to, altering, or destroying sensitive data; extorting money from victims via ransomware; or disrupting regular corporate operations.
There are now more connected gadgets than humans on the planet, and sophisticated new methods of attack make it challenging to implement adequate cybersecurity safeguards.
When it comes to mitigating and eliminating weak spots on the network or, say, systems, Rivell LLC becomes a perfect choice for any business as it can easily identify potential threats and provide comprehensive solutions. This article aims to offer complete information about Rivell – providing robust cyber security.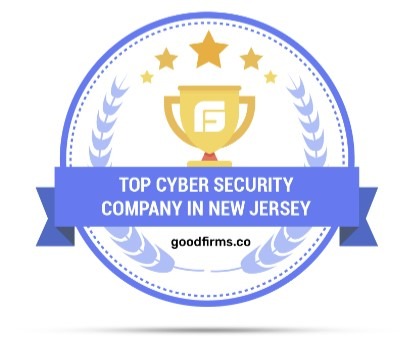 Overview Rivell LLC
Founded in 1997, New Jersey-based Rivell LLC is a market leader in Managed IT support and consulting services company, boasting a combined IT experience of nearly 30 years. The team brings over 20 years of experience in providing client-based solutions.
They specialize in providing VoIP phone services, IT support, IT consulting, cloud hosting, video surveillance systems, network design and installation, data backup and recovery, eFax services, managed IT services, and access control.
They offer customized services to their clients, such as vulnerability assessments, threat monitoring, and incident response, to safeguard clients' businesses from cyber-attacks. Whatever be the budget or clients' needs, Rivell provides services and support to their clients to manage and keep their data safe and secure.
Facts and Figures
Extensive Relevant Experience
The company supports SMBs, government agencies, and nonprofit organizations by employing its wealth of expertise and years of experience. It is confident of its ability to protect clients' data.
The staff at Rivell are constantly pushing the envelope in their quest to create innovatively that are influential and powerful for their customers.
IT Service Offered
Areas that Rivell specializes in include:
VoIP Phone Services
Infrastructure as a Service
Cloud Hosting
Cyber Security
Access Control
Video Surveillance Systems
Network Design and Installation
Backup and Recovery
Promises Made By Rivell LLC
Guaranteed Quick Response:
The firm's talented and dedicated team will help provide the best IT support services backed by almost 30 years of combined experience.
Produce Results:
Rivell says it is committed to meeting its client's needs consistently, no matter how challenging or complex the task is.
Here To Assist:
The firm also assists in cost-cutting its client's IT support expenses and guarantees satisfaction with its IT consulting services.
By consistently providing best-in-class cyber security solutions to businesses of all sizes has helped Rivell LLC achieve a distinguished position in the list of top cyber security companies in New Jersey by GoodFirms, the pioneering research and review platform.
The Company's Clientele
GoodFirms Research Methodology – An Innovative Way to Identify Experts
GoodFirms Research Methodology is a systematic approach towards ranking firms based on their expertise which helps companies to find the right technology partner as per their needs. GoodFirms follows a specific performance algorithm that functions by analyzing an organization's overall performance in relation to a number of established metrics and competencies. The evaluation decides the ranking on our listing pages for deserving companies.